June 21, 2023
A fire can preserve or destroy, and a rumble of thunder can make you tremble. This week's edition of The Equipped will consider how God's power in you resembles both fire and thunder! Thank you for being part of The Equipped community, and be sure to invite a friend before next week as there will be a fun announcement!
---
The True
Fire's Singe and Thunder's Fringe
Fire and thunder. We as The Equipped community are constantly considering how to lead lives marked with God's power, and these are two of my favorite—although sometimes frightening—biblical descriptions of God's power.
Before Jesus ascended into heaven, He promised to send God's power to us through the Holy Spirit (Jn. 14:26). That Holy Spirit power is frequently referred to as a "fire" (Matt. 3:11, Lk. 3:16). I thoroughly enjoy a good fall bonfire or a winter fire in the fireplace, but there is a fine line between the wonderful warmth and life-sustaining power of a fire's heat and the sweeping destruction of an out of control wildfire. In fact, the Bible also refers to God's judgement as an "all-consuming fire" (Heb. 12:29, Deut. 4:24).
You are specifically designed to channel and steward the awesome and fire-like power of God. Just as there are ways to effectively harness the power of fire, you are the vessel God the Father had Jesus the Son make ready to receive the power of the Holy Spirit! In fact, your life should have a fire-like singe from that power. It should be visibly changed as a result of having come into contact with the power of the Holy Spirit, and it should even give off a figurative aroma of that singing fire.
As for thunder, I love how Job, in the midst of great affliction, described God's power in Job 26:14. After detailing a long list of God's power ("he suspends the earth over nothing… he marks out the horizon on the face of the waters… by his breath the skies became fair…"), Job proclaims, "And these are but the outer fringe of his works; how faint the whisper we hear of him! Who then can understand the thunder of his power?"
We think we know God's power because we stand in awe of His creation. But in reality, we have only experienced the very outer fringes of His thunderous power. We cannot even comprehend the magnitude of its full display.
Your life should be singed with God's fire, and it should rumble as a result of knowing even the outer fringes of His thunder. While these are simply faint whispers of His presence in us, they are the markings by which you can know He is moving through you to reach and impact your world with His power!
---
U.S.
A Year without Roe
One year ago, on June 24, 2022, the U.S. Supreme Court issued an historic opinion in Dobbs v. Jackson Women's Health Organization. The ruling effectively overturned the nearly-50-year-old opinion in Roe v. Wade (and subsequent follow-on cases), and restored the authority of the states to regulate abortions within their respective borders.
In the year since the ruling, there has been a bevy of activity at the state level, with many states moving to enact restrictions on abortion, and several others moving to expand abortion access. Both sides of the abortion debate are recognizing the one-year anniversary of Dobbs as an important crossroads for abortion policy in America.
Analysis and eternal perspective: The Dobbs ruling dramatically redefined the landscape of abortion law, as well as the politics around abortion. It simply underscored and reaffirmed, however, the centrality of Gospel-centric and service-oriented engagement on the issue.
In terms of abortion law, the ruling sparked a civics lesson on the American system of federalism. For nearly 50 years, states had been held at bay from governing in this area, and the ruling set off an instantaneous display of what former U.S. Supreme Court Justice Louis Brandis famously called the "laboratories of democracy." Contrary to popular opinion, the ruling in Dobbs did not outlaw abortion in America, and states continue to advance a patchwork of approaches.
The ruling also dramatically impacted the politics around abortion. Most notably, it shifted the lion's share of focus on the issue from the U.S. Congress to state legislatures all across the country.
While all of this legal and political landscape was changing in the worlds of abortion law and politics, the call for Jesus followers remained beautifully unchanged, and demonstrated the constant nature of a loving God and Creator who is "the same yesterday and today and forever" (Heb. 13:8).
God's Word makes it abundantly clear that life in the womb is precious (Jer. 1:5), and that every Jesus follower has a responsibility to care for the widow, the orphan, the oppressed, and the vulnerable (Is. 1:17 is just one of many expressions of this universal call). We should continue working to ensure that our law and culture better reflect the eternal value of every unborn child. We should also personally step into the call of service in this space—a call that predated Roe and will outlive Dobbs. The widow, the orphan, the oppressed, and the vulnerable are so often wrapped up into a single situation (or even person), and it is our sacred responsibility and privilege to be a tangible expression of the love of Jesus in the midst of difficult circumstances. Let's endeavor to show up in those situations and to serve like Jesus!
Note: Our family, together with a terrific board, is working to find and fund a family for every adoption-eligible foster child in America. This is just one of many ways to walk out this call. You can learn more and join us at afearlesslife.org.
---
World
Blinken and Xi in Beijing
​U.S Secretary of State Antony Blinken met with both Chinese President Xi JinPing and Chinese Foreign Minister Qin Gang this week in Beijing. The meetings are part of an effort to reduce tensions between the superpowers. The tensions have long existed, but intensified recently as a result of China's favorable posture toward Russia's military aggression in Ukraine and its recent use of a spy balloon over the U.S.
Analysis and eternal perspective: There was no substantive progress announced as a result of these meetings, but as a Jesus follower, you should aim to both, a) "defend the weak and oppressed" (Ps. 82:3), and, b) "If it is possible, as far as it depends on you, live at peace with everyone" (Rom 12:18).
The Chinese Communist Party (CCP) is clearly engaged in ongoing oppression. We need look no further than the CCP's attempted extermination of the Uyghur people group within its borders—an action which a growing portion of the world, including the U.S., has labeled genocide. The Uyghur community is, by definition, weak and oppressed, and their oppressor is the CCP. We should use our voice to defend them. This will make it very difficult to "live at peace" with the CCP, but we would do well to note that our instruction from Romans 12 acknowledges there will be times when an oppressor makes it impossible to achieve smooth relations. When this is the case, and when it is a defense of the oppressed that stands in the way of calmer relations, we as Jesus followers are to continue to stand with the oppressed, and against the oppressor.
---
U.S.
Appropriations Season
The recent deal to raise the debt ceiling made a lot of "news," but as we discussed previously here at The Equipped, it did not alter the reality that the federal government continues to spend more than it brings in. The calendar for the U.S. Senate Appropriations Committee is full of hearings and markups that signal a ramp up of the process to fund the government before the end of the current fiscal year on September 30, 2023.
Analysis and eternal perspective: Similar to the debt ceiling debate, we have a spoiler alert for you: Congress and the President will not be able to complete a regular appropriations process and there will be another mad scramble to fund the government at the end of September. While this is not a rosy outlook, it allows us as Jesus followers to proceed with sound minds rather than fear or panic (2 Tim 1:7). Regardless of political persuasion or affiliation, we should impress on our elected leaders the importance of good stewardship. Further, and as we've done before, we should hold fast to the promise that, "[God] will keep in perfect peace those whose minds are steadfast, because they trust in [Him]" (Is. 26:3).
---
The Beautiful
Ordered Steps
"Commit to the Lord whatever you do, and he will establish your plans" (Pr. 16:3).
"In their hearts humans plan their course, but the Lord establishes their steps" (Proverbs 16:9).
I have so often had the long course of my life plotted, and am so grateful for the Lord's gentle and repeated re-establishing of His course for me.
Commit yourself and your plans to the Lord today. He will order your steps and make firm your path.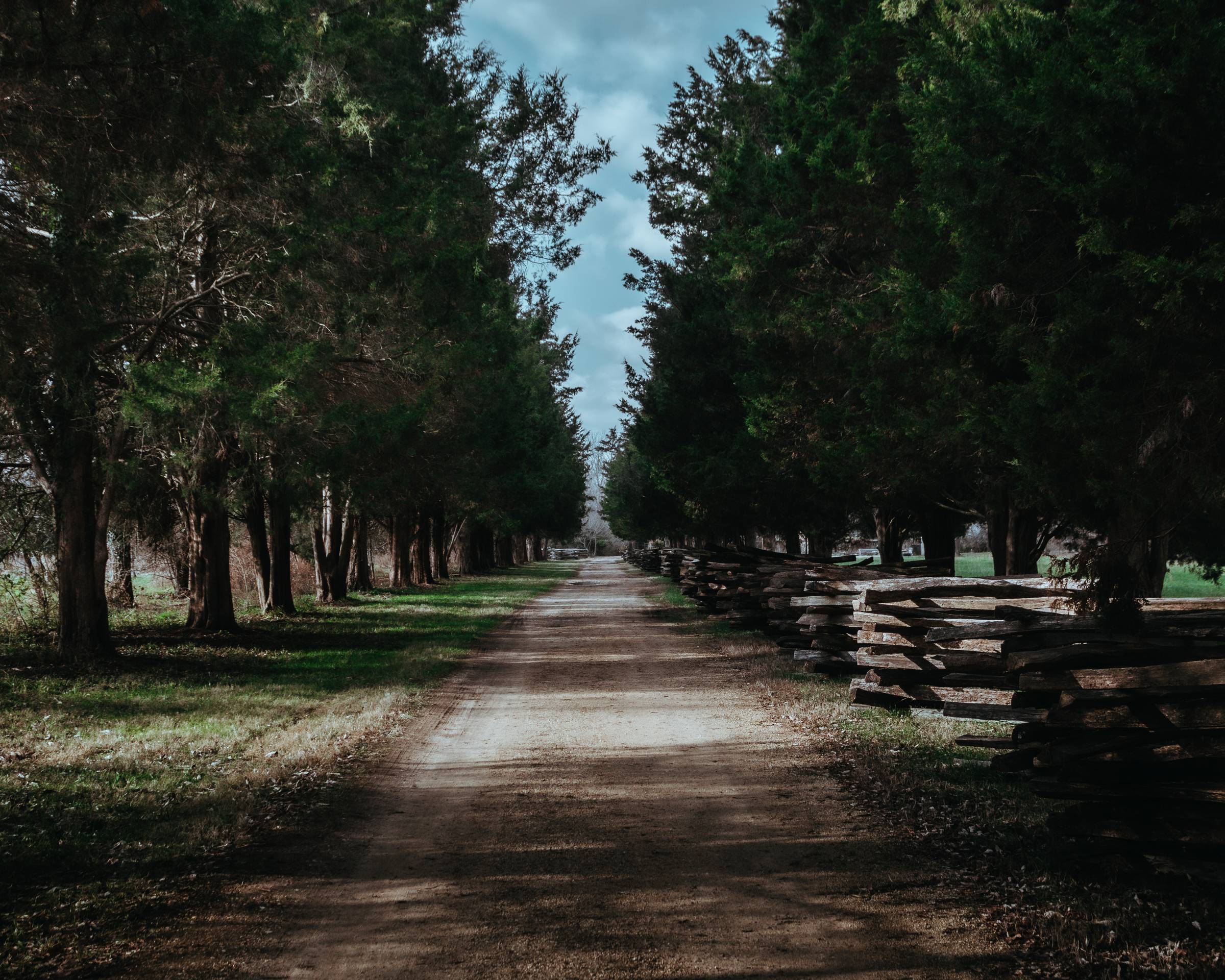 ---
As you turn now to face the world, remember that the fire and thunder of God's power is in you, and He will make plain your path if you will be committed to Him.
---
Share with friends, get fun rewards!
Invite your friends to try out The Equipped by using this unique-to-you referral link, and earn fun rewards when they subscribe!
PS: You have referred [RH_TOTREF GOES HERE] people so far
See how many referrals you have