October 18, 2023
One instant can change everything. But you can be ready! Thank you for being a valued member of The Equipped family! Don't forget to use the unique-to-you link at the end of this email to invite your friends to join us!
---
The True
In an Instant
Think of a time when your life changed in an instant. Perhaps a joyous moment—the birth of your child, the moment you were engaged to be married, or the news of an achievement or promotion. Or perhaps a not so joyous moment—news of a loved one's passing, a health diagnosis, or the loss of a job.
We have all had them—moments that in an instant alter the course of our life forever. It's an inescapable reality of our world that unexpected circumstances are constantly interrupting our carefully crafted plans.
That phrase—"in an instant"—and similar iterations of it, shows up often in scripture. In Isaiah 29, the prophet is describing events that are familiar to our day—including war and calamity, and then in verses 5-6, we find it:
"Suddenly, in an instant, the Lord Almighty will come, with thunder and earthquake and great noise, with windstorm and tempest and flames of a devouring fire."
There is terror, judgment, and redemption all wrapped together in that exclamation, and it all happens in the sudden moment when the almighty God enters the picture. In that moment, everything changes.
Paul's first letter to the church at Corinth describes the ultimate "in an instant" moment:
"Listen, I tell you a mystery: We will not all sleep, but we will all be changed—in a flash, in the twinkling of an eye, at the last trumpet. For the trumpet will sound, the dead will be raised imperishable, and we will be changed . . . then the saying that is written will come true: 'Death has been swallowed up in victory'" (1 Cor. 15:51-52, 54)
Friends, the events of this past week are constantly threatening to overcome my peace. I am inclined to anxiousness over them. It feels as though their magnitude is expanding beyond control. When I focus on those circumstances, I feel myself begin to sink.
But then I remember . . .
I serve a God Who changes everything in an instant.
You serve a God Whose arm is never too short to save (Is. 59:1).
We serve a God Who is coming back for His bride—you and me (Rev. 19:7-8), and Who has written our names in heaven (Lk. 10:20).
When that moment comes—be it redemption from this temporary calamity or the once-and-for-all redemption of the Church—where will you be found? In that instant, the posture of your heart and the state of your mind will not be determined in that moment, but beforehand. The posture of your heart and the state of your mind in that moment are being decided in this very moment, in the midst of these calamities we now face. If we are to be found in Him in that moment, we will have to make that decision in this moment.
Where will you be found when everything changes in an instant?
Choose this day to be found in Him. Choose it in the midst of these trying circumstances, and look toward that day when your God will redeem all that is lost in an instant.
---
World
Escalating War
A week and a half after Hamas terrorists invaded Israel in a widescale attack, the ensuing war continues to escalate. After retaliatory strikes by Israel into Gaza, the war's death toll has exceeded 4,000 (more than 1,400 in Israel and more than 3,000 in Gaza), and continues to climb rapidly. In one incident alone, more than 500 were reported dead after an explosion at a hospital in Gaza. Both sides blamed the other for the explosion, but video from the time of the explosion appears to confirm the source as a Hamas-fired rocket (presumably misfired, though Hamas is known to target its own civilians as a way of generating sympathy).
​Hamas continues to hold nearly 200 hostages, including women, babies, and toddlers, and has begun releasing videos of the hostages as part of an apparent negotiation strategy. Unsurprisingly, Iran—a known sponsor of Hamas terrorism—is speaking on behalf of Hamas regarding the hostages. This is just one of the complicating factors as Israel attempts to eradicate the terrorist network responsible for the killings and hostage-takings. For example, Hamas leadership makes it a habit to hide in civilian areas while using innocents as human shields.
​U.S. President Joe Biden is traveling to the region to show U.S. support and solidarity for Israel. In addition to visiting Israeli Prime Minister Benjamin Netanyahu, President Biden had initially planned to meet with King Abdullah in Jordan, President al-Sisi in Egypt, and President Abbas of the Palestinian Authority (which controls the West Bank region). After the hospital explosion, the President's trip has been truncated to include only Israel.
Analysis and eternal perspective: Last week, we challenged ourselves to stay focused on four key aspects of this war: 1) The Jewish people are God's chosen people (Deut. 7:6-9), 2) Every person is made in the image of God (Gen. 1:26), 3) Authorities have a moral duty to protect those within their charge (Rom. 13:4), and 4) The actions of other world powers have an impact.
These continue to be important priorities to both protect our own heart as well as press in through prayer on behalf of those who are suffering. Our hearts should break for innocent Image bearers caught in the crossfire of war, and we should acknowledge the clear moral responsibility for Israel to respond in defense of its people.
In the days ahead, cultural forces will pull us in countless directions. Let's together stay focused on the foundation outlined above, and model what it looks like to embrace the tension of the Gospel in the midst of an evil and devastating circumstance. Let's also pray Heb. 12:12-13 fervently over our brothers and sisters in the region, that their bodies would be strengthened in the power of Jesus, and that they would be vessels for healing in both body and spirit!
---
U.S.
U.S. House Still Closed
Stop me if you've heard this before: There is still no Speaker in the U.S. House of Representatives.
For the third straight issue of The Equipped, the lower chamber of the U.S. Congress remains closed for business as a result of being unable to elect a Speaker as mandated by the U.S. Constitution. Here's a high-level overview of what has transpired over the last two weeks:
October 3 - Speaker Kevin McCarthy removed from the Speakership by a vote of 216-210
October 11 - Majority Leader Steve Scalise defeats Rep. Jim Jordan by a vote of 113-99 to become GOP nominee for Speaker
October 12 - Majority Leader Steve Scalise withdraws after being unable to reach the 217 vote threshold needed to become Speaker
October 13 - Rep. Jim Jordan defeats Rep. Austin Scott by a vote of 124-81 to become GOP nominee for Speaker
October 13 - Rep. Jim Jordan receives 152 votes in GOP Conference meeting to gauge Floor support
October 17 - Rep. Jim Jordan receives 200 votes on the U.S. House Floor. Twenty Republicans vote for someone other than Jordan and one is absent. All 212 Democrats vote for the Democrat nominee, Minority Leader Hakeem Jeffries.
A second Floor vote with Rep. Jordan as the GOP nominee is scheduled for October 18 at 11:00amET. If everyone is present and voting, it will take 217 votes to secure the Speakership. If no candidate secures 217, the saga will continue.
Analysis and eternal perspective: Let's analyze the facts and then consider our role as Jesus followers.
First, on one level, our democratic republic was meant to be messy, and a temporary delay in a functioning House is not necessarily a catastrophic event. That said, one would be hard-pressed to argue that any "side" in this dispute can credibly offer a return to functional governing. For quite some time now, the House—with each party having periods of control—has operated without a functional budgetary process, and careened from deadline crisis to deadline crisis. If this debate were likely to change that, one could argue it would be worth it. There is no indication that is the case, however, and every indication that this is just another in a long line of personality-based spats.
Next, and far more important for you and me, Jesus followers should keep the current political dispute in eternal perspective. The current dispute is neither all-important or without importance. It is one piece of an important responsibility to steward well our gift of self-governance. It is not cause to abandon our call to love both our neighbors and our enemies (Mk. 12:31, Matt. 5:44). In fact, choosing this counter-cultural approach is what will fulfill our calling here on Earth. Our preferred candidate being elected Speaker will accomplish nothing of the sort.
---
World
With Friends Like These
Russian President Vladimir Putin and Chinese President Xi Jinping again displayed their friendship and alliance to the world as Putin arrived in Beijing for his second visit with Xi since invading Ukraine. The visit is noteworthy in that it signals Xi's disregard for the worldwide condemnation of Putin's invasion (including an outstanding warrant for Putin's arrest by the International Criminal Court). Putin's only other trip outside of Russia since the warrant was issued was to Kyrgystan.
Analysis and eternal perspective: As a Jesus follower, you are called to exercise both discernment and a sacrificial love that exceeds explanation. God's Word is clear that we can learn a lot from the company one keeps (1 Cor. 15:33, Pr. 13:20, Pr. 22:24-25). Presidents Putin and Xi are a likely alliance, but for reasons that should make the rest of the world take caution.
As these two leaders continue to publicly ally with each other, let's remember to prioritize prayer for those living under their jurisdiction. It is cause for rejoicing that the Gospel often thrives in places where it is suppressed by governments of men—that is certainly the case in Russia and China. However, there is very often a human price that is paid for that growth of the Church. Let's be sure to uphold our Russian and Chinese brothers and sisters in prayer, and to intercede that countless more would find refuge in salvation through Jesus Christ.
---
The Beautiful
Clear Eyes
Your vision may be less than crystal clear at times. There is beauty in that! Allow yourself to revel in what it is He has placed within your field of vision for today!
"Open my eyes that I may see wonderful things in your law" (Ps. 119:18).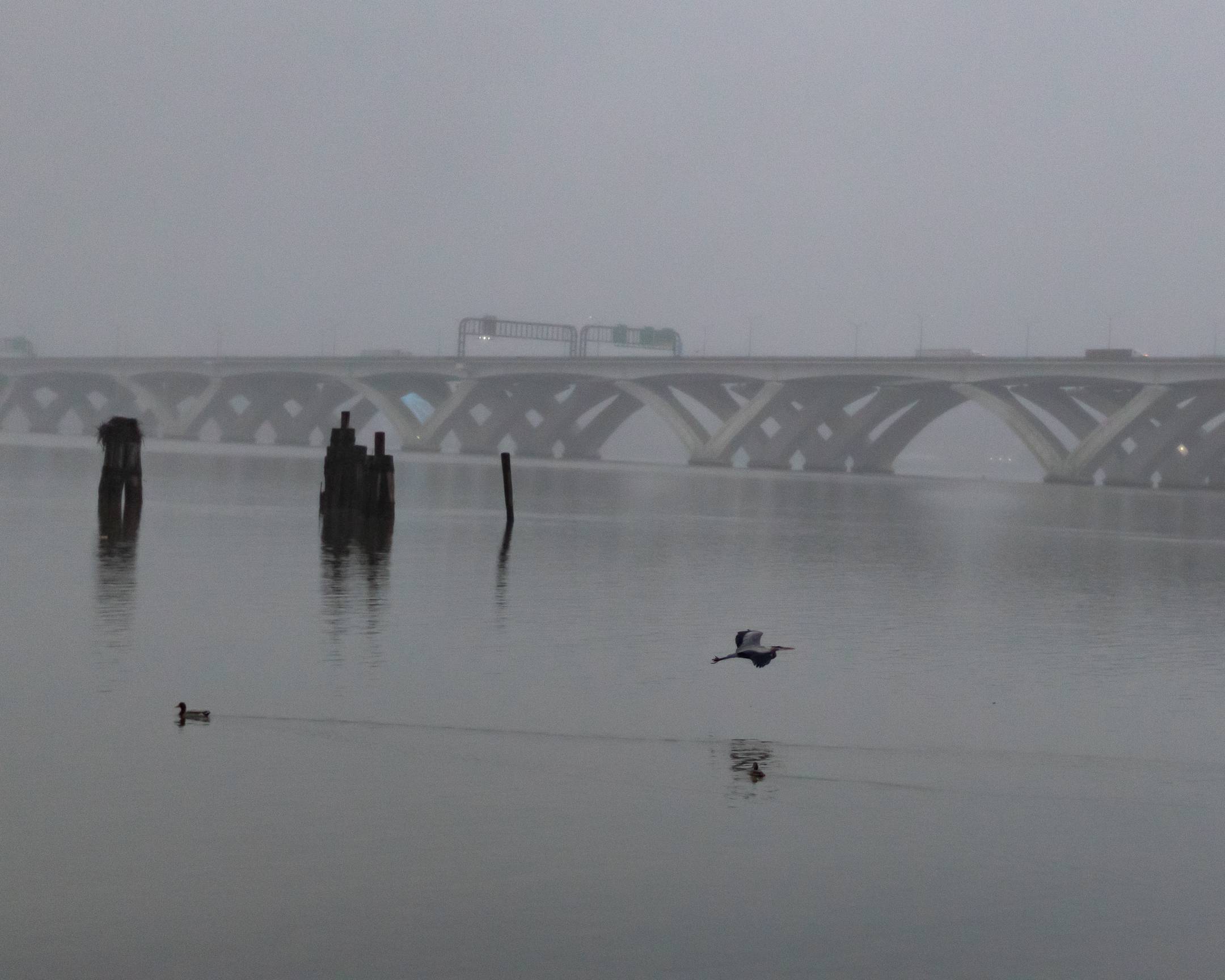 ---
Don't forget to use the link below to help grow our community! And if you haven't already, check out the broadcast version of The Equipped on Faith Radio or wherever you get your podcasts! Remember, when our God shows up, everything changes in an instant!
Share with friends, get fun rewards!
Invite your friends to try out The Equipped by using this unique-to-you referral link, and earn fun rewards when they subscribe!
PS: You have referred [RH_TOTREF GOES HERE] people so far
See how many referrals you have