September 20, 2023
God is on the move, and this week's edition of The Equipped invites each of us to join in that move! We are so glad you are here!
Would you give to help sustain the work of The Equipped? It will always be free to subscribe, and we hope you'll invite your friends to join us! However, we depend on the monthly support of a small percentage of our subscribers to grow our community. We'd be so grateful if you would join those ranks by giving monthly at any level you choose—even $5/month goes a very long way. Thank you!
---
The True
Moving On
Are you in a tumultuous season? Do you find yourself on ground that feels uneven? In many ways, the last year has included a lot of tumult and unevenness for our family, and if you are in that place today, I want to challenge you to have great expectation for what God is about to do in and through you!
God's Word is full of promises of deliverance. For example, in 1 Sam 12:16, Samuel prophesies, "Stand still and see this great thing the Lord is about to do before your eyes!" The prophet Isaiah calls God the one "who made a way through the sea" (Is. 43:16), which is of course a reference to God parting the Red Sea for the Israelites in Exodus 14.
That parting of the Red Sea is particularly instructive for those of you who find yourself in an uneven season, or in tumultuous circumstances. It is hard to imagine a more anxious situation than being trapped with your family and all of your people with the Red Sea on one side and the pursuing army of the world's superpower on the other side. Talk about tumult! If there were ever a circumstance that called for crying out to God, this is it!
Yet, God's instruction to the Israelites in their moment of greatest need is a bit shocking to me. We've already established it is God who delivers us, and we can rest in that, so it seems natural to me that Moses cries out to God in this moment of need. But listen to God's response in verse 15:
"Why are you crying out to me? Tell the Israelites to move on."
It is almost as if God is saying, "Why don't you trust me to my job? I have promised to deliver you, and I will keep my word. You focus on your job—cross the sea! Move on!"
Friends, it is unequivocally true that God is the One who delivers, and that He asks us to rest in His power rather than our own. But let us not fall into the trap of believing that we have no role to play. Resting in Him often does not mean doing nothing!
God's instruction to the Israelites was to, "Move on!" What is His instruction to you? What is it that He has asked you to walk out? As you cry out to Him, are you also walking in obedience to whatever it is you have heard Him ask of you?
If your path today feels uneven, have the faith to trust that God will uphold His Word! Stand firm on the truth that He will keep His promises to you! As you lean on Him, reflect on what it is He has assigned you to do.
When he reveals that assignment, move on it!
You can trust Him to do His part.
---
U.S.
Shutdown
​A government shutdown is looming. The new fiscal year begins on October 1, 2023, but Congress has once again failed to enact any of its annual appropriations bills. In fact, only one of the twelve spending bills has passed the House, and none have passed the Senate. In recent history, efforts to stave off a government shutdown have hinged on negotiations between a handful of leaders in the U.S. Senate, U.S. House, and the White House. However, this time, narrow majorities in each chamber and divided government has prevented the "process" from reaching even that stage. While negotiators between GOP conservatives and GOP moderates in the House reached a compromise proposal for a short-term funding extension, it does not appear that compromise can pass the U.S. House, and it would be all but certain to fail in the U.S. Senate. Taken together, it is far more likely than usual that this deadline may come and go without a solution, which would trigger at least a partial government shutdown.
Analysis and eternal perspective: As we've discussed in the past, there is no longer a real attempt in Congress to pass spending bills in regular order, or even to adhere to any real budgetary process. Instead, Congress and the White House facilitate a repeated game of deadline brinksmanship, in which the rhetoric and hyperbole out of DC ramp up as a deadline approaches, but most of the energy is aimed not at a solution, but at political posturing. Every serious business, and even most households, have a better budgeting process than the one (or lack of one) to which our elected leaders have defaulted. Given this lack of a rigorous process, it is no wonder our federal spending is careening wildly out of control and beyond our means. Usually, these standoffs end in a last-minute deal that funds the government, but does nothing to stem the tide on spending. It seems less certain this time that even a last-minute deal—to say nothing of its value—will be reached.
Now, as bleak as that picture is—and there is really very little positive to say about the way it is currently being handled—it is important to be clear-eyed about what a shutdown means (and does not mean), and also to consider this story in light of eternity.
First, a short-term shutdown would be virtually unnoticed by the vast majority of Americans (assuming we can ignore the 24-hour news cycle). The U.S. government is still able to perform basic functions like processing Social Security and Medicare payments, for example, but would be unable to make changes for participants in those programs. Some government websites would also be unavailable. In short, while it is a terrible way to handle public affairs, it would not be the cataclysmic event it is made out to be. Far more serious than a short-term shutdown is the growing threat of operating without any real budgetary restraints.
Next, we can be equipped with an eternal mindset. This is a story that can very easily cause panic and consternation. Jesus followers should have peace of mind as we equip ourselves with both a candid understanding of our broken spending process and the actual realities of a shutdown, and even more importantly, as we set our eyes on Jesus rather than on earthly things (Col. 1:1-2). Yes, we should use our voice and influence to advance a more responsible process, but as we move closer to a possible disruption in government services, let's work to consciously focus on steadying those around us who depend on government services, and who are very likely disproportionately anxious as a result of rhetoric that continues to ramp up on the issue. This week, let's provide a steady and comforting presence for those who need it.
---
U.S.
Another Indictment
​Hunter Biden, the son of President Joe Biden, has been indicted. The felony indictment, which you can read here, includes three counts related to his purchase of a firearm while lying about his drug use. Two of the charges are for lying about his drug use when acquiring the weapon, and the third is for illegally possessing the weapon while continuing his drug use. The younger Biden is also under investigation for tax-related matters, and the special counsel in charge of the investigation indicated an indictment is possible on those matters, as well.
Analysis and eternal perspective: As we make a regular habit of reminding ourselves here at The Equipped, nobody should be above the law, and nobody should be beneath the protections of the law. This tension is particularly difficult to embrace when the people involved are elected officials or closely affiliated with elected officials. It is this difficulty that motivates us to periodically check in on the status of the legal cases against both former President Donald Trump and Hunter Biden, and to do those check-ins simultaneously. We do this not because the fact sets are the same (they are not), nor because the outcomes should necessarily be the same (each case should proceed on the merits under the law), but rather because considering these stories together allows us to best evaluate the lens through which we are viewing the stories.
Most of us voted for either Donald Trump or Joe Biden. That likely explains why a significant number of us feel that one of the two cases is a strong one and the other is a manufactured one. This default feeling is happening in both directions, and is almost certainly a byproduct of which family we feel connected to as a result of our recent voting choices.
Let's endeavor to set a new standard. Let's reaffirm our commitment to nobody being above or below the law, and to the extent we are going to interact with either of these stories, let's commit to reading and evaluating the source documents (the indictments, the evidence, and the responses). Remember, Pr. 18:17 warns us against listening to only one side of a case before arriving at a conclusion.
It is entirely likely that some of the charges brought against these two men are stronger than others. But if truth and justice are to prevail, the process through which the legal system should evaluate them should be the same. Our own process should be likewise deliberate, cerebral, and even-handed. Our system of justice depends on it.
"In a lawsuit the first to speak seems right, until someone comes forward and cross-examines" (Pr. 18:17).
---
World
Prisoner Swap
​Five Americans who had been imprisoned in Iran are now free, and five Iranians who had been held by the U.S. are also free as part of a prisoner swap between the two countries. In addition to the release of prisoners, the deal also included the unfreezing of nearly $6 billion for Iran. The funds are owed to Iran by South Korea for oil purchases, but are subject to U.S. sanctions. Under the terms of the deal, the money is to be used for permitted humanitarian purposes, but enforcement of those terms is likely to be very difficult.
Analysis and eternal perspective: Several years ago, I had a front row seat for previous negotiations between the U.S. and Iran over prisoners believed to be wrongfully detained. As a result of that experience, I feel each of the following emotions in abundance: 1) Heart-bursting joy that the nightmare of an Iranian prison is over for those who were released, and 2) Deep concern that a regime committed to terror has been strengthened by the terms of this deal, and will yet again engage in hostage-taking in the near future.
Proverbs 4:14 warns against joining with evil men. History tells us the Iranian regime is unlikely to cease its violent ways. As we rejoice with those who are now free, we should be clear-eyed about the evil threat that remains.
---
The Beautiful
God will Adorn You
"See how the flowers of the field grow. They do not labor or spin. Yet I tell you that not even Solomon in all his splendor was dressed like one of these. If that is how God clothes the grass of the field, which is here today and tomorrow is thrown into the fire, will he not much more clothe you" (Matt. 6:28-30).
Nurture the beautiful things—no matter how small—in your life this week!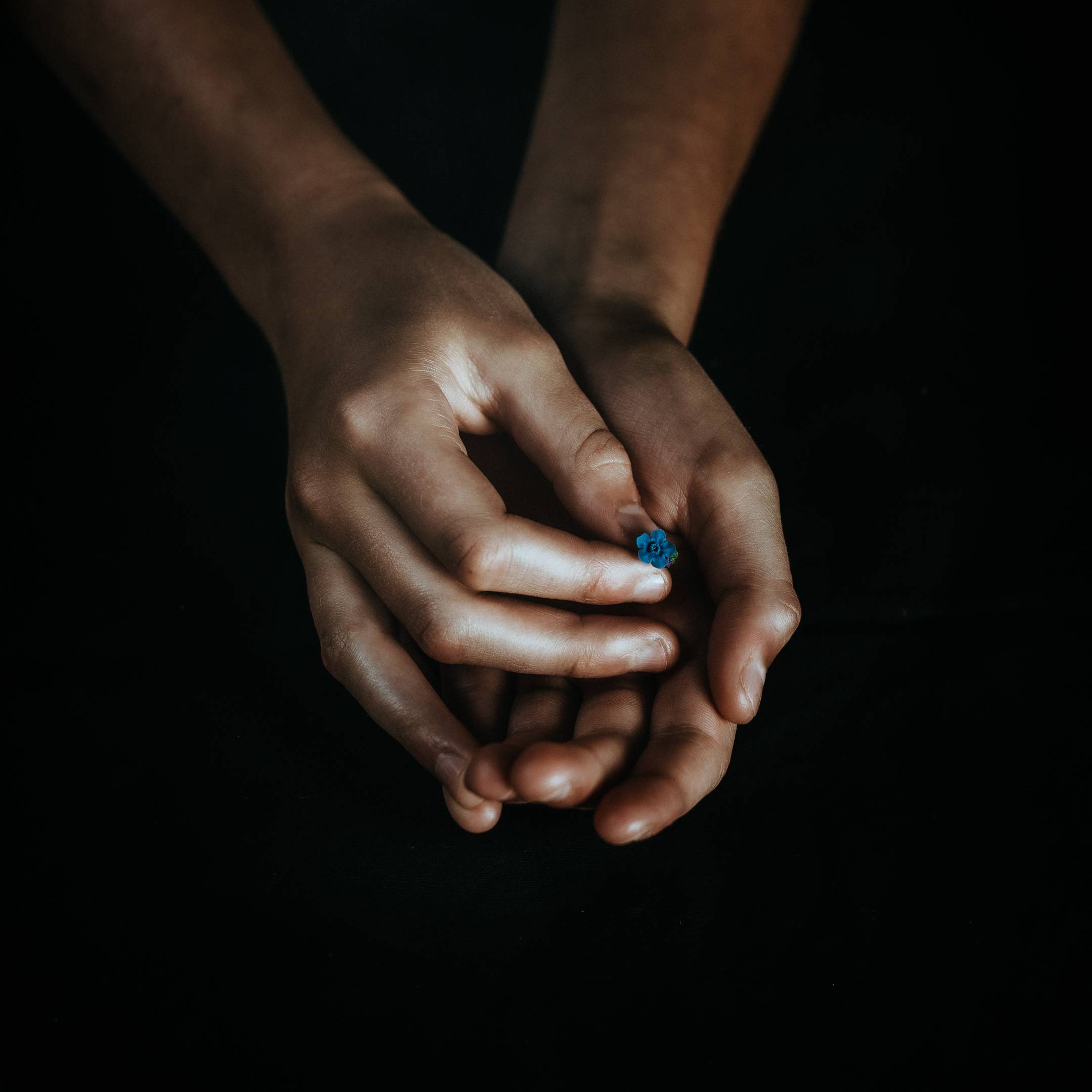 ---
Remember, if you are in an uneven or tumultuous season, ask God what it is He is asking of you, and then move on it! Stand on the True, and bask in the beautiful!
Share with friends, get fun rewards!
Invite your friends to try out The Equipped by using this unique-to-you referral link, and earn fun rewards when they subscribe!
PS: You have referred [RH_TOTREF GOES HERE] people so far
See how many referrals you have