August 30, 2023
Attaining perfect peace often requires a pursuit of it. We'll unpack how the Bible invites us to do just that in this week's edition of The Equipped. We are so glad you are here!
Please consider inviting a friend to subscribe. Also, help us sustain The Equipped by becoming a monthly supporter!
---
The True
An Overcoming Peace
John 16 is a remarkable gift for all of us who follow Jesus! In it, we see Jesus' compassion for us and His desire to warn us of, and prepare us for, the challenges we will face in this life. It opens with Jesus saying, "All this I have told you so that you will not fall away" (v. 1). Then, after a laundry list of things that will come and to be prepared for, it closes with this encouragement:
"I have told you these things, so that in me you may have peace. In this world you will have trouble. But take heart! I have overcome the world" (v. 33).
You and I, as members of The Equipped community, are working to better master this skill. We live in a world full of trouble. We knew it would be that way, because Jesus clearly warned us. Even so, we are offered an internal peace through Jesus, because He has already conquered the challenges that are to come. When we live from that peace—a peace rooted in His overcoming rather than the absence of difficult circumstances—we are then equipped to offer peace to those we encounter.
As is so often the case, the stories we will consider this week include multiple very unsettling—even evil—situations. If we approach them in our own strength, our peace will clearly be overcome. But we can take heart! We can have—and even choose—peace. I say we can choose peace because John 16 makes it plain that Jesus is offering us peace. He is warning us that the road ahead is bumpy, but He is offering to equip us for it. He wants us to have peace, and is offering it to us.
So let's together take Him up on the offer. We know the events of our world we are about to consider include "trouble." This reality doesn't surprise us, because we've taken to heart the things Jesus has said, and we are standing on His promise of peace even in the midst of trials. We can choose to take heart, and to fully embrace the promise of peace Jesus has offered!
---
U.S.
Evil in Jacksonville
​Four people are dead after a 21-year-old gunman opened fire at a Dollar General Store in Jacksonville, FL. The gunman, who was quickly identified after the attack, wore a bulletproof vest and was armed with a handgun and a high-powered rifle on which had been drawn swastikas. According to law enforcement, a text to his father during the attack led to the discovery of racist manifestos in his bedroom. Upon being confronted by police responding to the scene, the shooter took his own life.
Authorities have identified the three victims in the shooting as Angela Michelle Carr, 52, Jerrald Gallion, 29, and Anolt Joseph "AJ" Laguerre Jr., 19, each of whom is black. Based on the manifestos, the Department of Justice has opened a hate crime investigation.
Eternal perspective: You will hear the word "senseless" used a lot about this attack. That really isn't quite correct. This was a brutal and callous attack that occurred because hatred was allowed to simmer in the shooter's heart, and eventually spilled over into physical action. In a word, it was evil on display.
So what can we possibly do with this story? What does the Bible say about how we should respond? Romans 12:21 says, "Do not be overcome by evil, but overcome evil with good," and Psalm 34:14 says, "Turn from evil and do good; seek peace and pursue it." These verses give us two responses we should each carefully consider today.
First, do not let this evil overcome you. Turn from it. This might seem obvious, but it is not always easy to do. Evil is all around us, and it can be very tempting to become overwhelmed by it, or to allow it to convince us to just abandon the battlefield. If we do that, we will have no ability to carry out the second part of this response.
After turning from evil, we are to, "overcome evil with good" and to, "do good; seek peace and pursue it." My friends, the Bible is clear we are to call out evil and confront it. But that is often where we stop, and it leaves a gaping hole in society that the second part of our charge is meant to fill. We are to be the ones who respond to atrocities like these with actions of love that overcome evil. We are to actively seek peace from amidst conflict, but we should note the admonition that we will need to pursue it. Peace is difficult to achieve in the midst of chaos and hate like this, but we as Jesus followers have a mandate to pursue it.
As you pray for the families of these victims, what good are you supposed to respond with? What portion of the peace are you called to pursue?
---
World
Evil in Russia
Two months after Yevgeny Prigozhin, the mercenary leader of the Wagner Group, led an uprising against Russian President Vladimir Putin, Prigozhin and several of his top officials are dead after the plane in which they were travelling crashed. U.S. officials believe an intentional explosion caused the plane to crash, raising the strong likelihood that Prigozhin was targeted.
Analysis and eternal perspective: We should be clear about two things in this story. First, there are no good guys in the feud between Putin and Prigozhin. Both have used unspeakable violence against innocents to advance their agenda, and as we look for a vessel through which to overcome evil, it is not found on either side of this dispute. Next, it should come as no surprise that Prigozhin was retaliated against. Under Putin's rule, Russia has long been one of the starkest examples of a place where dissent is not tolerated. It should serve as a sober reminder to cherish your freedom in this regard, and to defend the opportunity—for both yourself and others—to disagree with our governing entities and officials.
This is also a good time to remember Eph. 6:12, "[O]ur struggle is not against flesh and blood, but against the rulers, against the authorities, against the powers of this dark world and against the spiritual forces of evil in the heavenly realms."
As you struggle against evil forces that play out through human vessels in our world, you can take heart, because, "the one who is in you is greater than the one who is in the world" (1 Jn. 4:4).
---
World
India Lands on the Moon
​India became just the fourth nation (joining the United States, the Soviet Union, and China) to land on the moon. The spacecraft, known as Chandrayaan-3, became the first of the lunar landings to occur near the moon's south pole. Indian officials suggest the vessel will conduct about two weeks worth of experiments before completing its mission.
Analysis and eternal perspective: Psalm 19 promises a wealth of knowledge can be gleaned from the heavens. Verses 1-2 say, "The heavens declare the glory of God; the skies proclaim the work of his hands. Day after day they pour forth speech; night after night they reveal knowledge."
We are so small and know so little of our Creator's greatness. An event like this, however, reminds us of the incomprehensible privilege we've been given to explore, and experience, God's amazing creation. It should also give you a thrill of anticipation of your eventual and eternal discovery of the new heaven and the new earth. The moon and all its wonders seem an expanse away, and yet it is but a speck against the backdrop of creation, which in turn is utterly insignificant against the breathtaking magnitude of our God. Glory to His name!
---
The Beautiful
Fleeting and Fragile
Peace on this Earth can feel fleeting and fragile. It can feel as though it takes continual pursuit (it sometimes does), and that its hold is fragile (it often is). And yet we are promised that our God will keep us in perfect peace when our minds are set on Him (Is. 26:3).
So today, as you ask God to establish you in His perfect peace, channel your energy not into the chaos of this world, but rather into a pursuit of Him. Set your mind on Him—pursue Him—and He will grant you beautiful and perfect peace, even in the midst of a tumultuous world.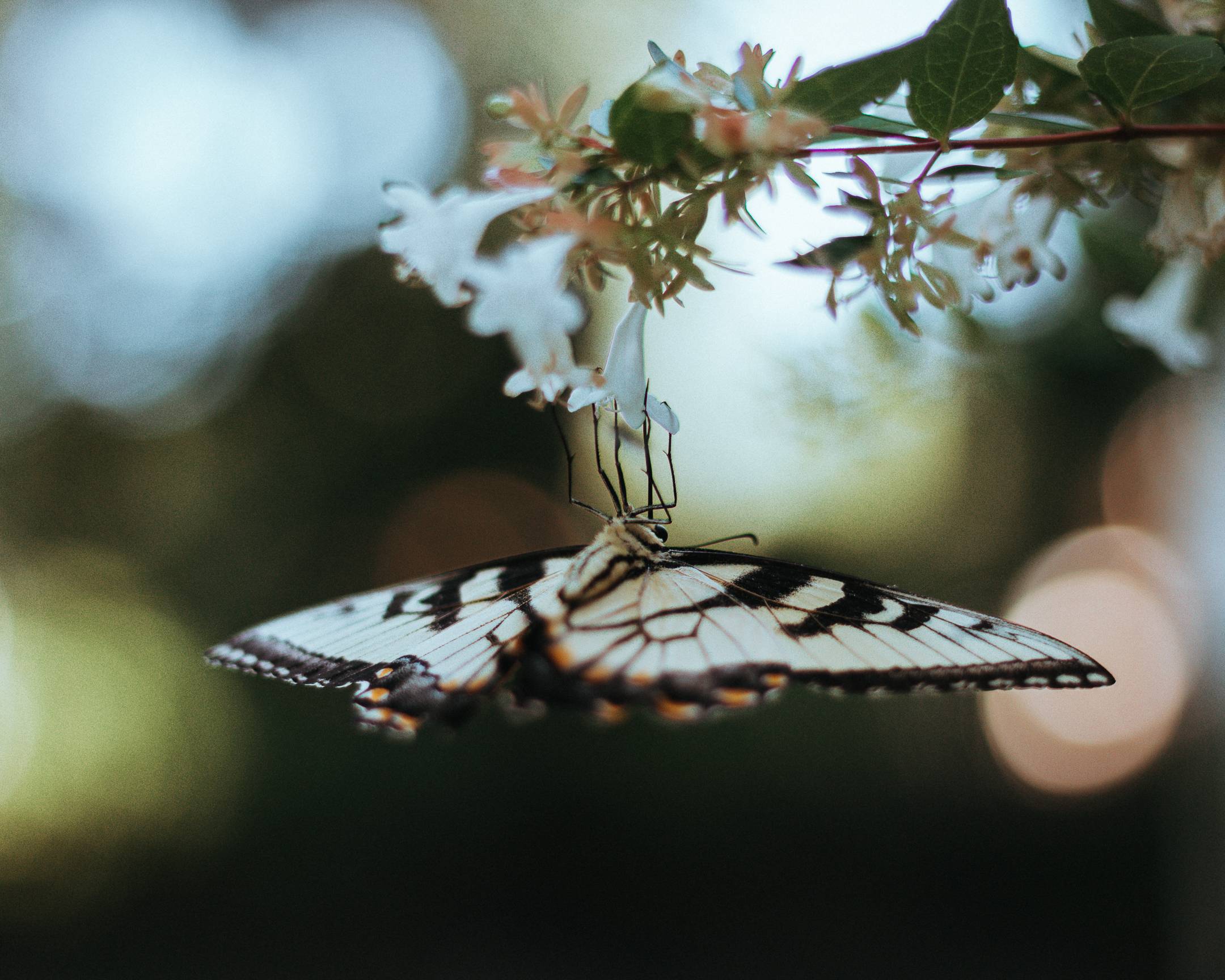 ---
Psalm 26:3 says that God's goodness and love will follow you all the days of your life. I absolutely love how Jenn Johnson describes this promise in lyrical form: "Your goodness is running after me!"
May the perfect peace and goodness of God overtake you this week, and may you be equipped to be the vessel by which others are overtaken by it, as well!
---
Share with friends, get fun rewards!
Invite your friends to try out The Equipped by using this unique-to-you referral link, and earn fun rewards when they subscribe!
PS: You have referred [RH_TOTREF GOES HERE] people so far
See how many referrals you have