July 26, 2023
Change is the only constant! That's the theme this week in The Equipped, as together we grow in the grace of viewing all things through the lens of the True and the beautiful. Let's dive in!
---
The True
Unchanging
"Jesus Christ is the same yesterday and today and forever" (Heb. 13:8).
In a world marked by constant and accelerating change, this promise in Hebrews 13:8 is a firm foundation for all of us as Jesus followers.
Over the course of your life, there will be a litany of dramatic and life-altering changes. Your government will change. Your community will change. The social norms that are expected of you will change. Your family and loved ones will grow and change. The circle of people you regularly interact with will change. There will be a constant change in the ebb and flow of world conflict, technological development, and economic opportunity.
When reflecting on this reality from a governing context, Benjamin Franklin coyly put it this way (note the context, as it is directly relevant to our stories this week): "Our new Constitution is now established, everything seems to promise it will be durable; but, in this world, nothing is certain except death and taxes."​
Everything changes. That's the bottom line.
Or is it?
As Jesus followers, we have the tremendous promise of one thing that is unchanging, and that overcomes all of the changing things around us. The one unchanging thing is really one unchanging name, and it is the Name above all names: Jesus.
If we can really take this truth to heart—the truth that our fate lies solely in the promise of the Unchanging One—it will change everything about how we live! If our eternity is secure because our hope is in the one Name that will never change (Jn. 10:28-30), then all around us can shake and change, but we will stand firm because our hope is in that Name!
---
Technology
Name Change
​Twitter is now X. The change was announced by the social media company's owner, Elon Musk, and confirmed by its new CEO, Linda Yaccarino. It is the latest in a series of changes Musk has made to the social media platform since acquiring it in October 2022. The change comes as social media companies are making news as much as they are facilitating distribution of the news.
Meanwhile, Threads, the new competitor to X (formerly Twitter) recently launched by Meta (formerly Facebook), reached 100 million users in a record five days, but quickly suffered a drop of almost 70% in its daily active users.
Analysis and eternal perspective: The dominant names, news, and brands of today will soon be forgotten. It is an important reminder as we navigate a rapidly changing world of news, social media, and brand positioning. We in The Equipped community have been intentionally considering how to view this changing landscape of social media and technology through the lens of the True and the beautiful, and this story is yet another reminder to place our trust in what will endure. Matthew 24:35 says, "Heaven and earth will pass away, but my words will never pass away."
X (Twitter) may or may not play a significant role in our society for years to come. Threads, along with Meta (Facebook), may or may not stand the short term test of time. For whatever length of time they exist, each can be used for good or for ill. Ultimately, however, they will one day be no more. On that day, one thing—one Name—will remain. Let's you and I be sure to be found in that Name on that day.
---
World
Proposed Change in Israel's Judiciary
​Things are heating up again in Israel, as the first portion of a judicial overhaul plan has been approved by the Knesset. Supporters of the plan say it is necessary to ensure that power is vested in elected officials rather than the unelected court system, while opponents say the courts are the primary check on Israel's executive leaders. The debate has raged for months in both the Knesset and the streets of Israel. Prime Minister Benjamin Netanyahu recently delayed debate on the proposal in an attempt to quell the unrest, but is now pushing forward even as protests intensify.
Analysis and eternal perspective: First, from a policy perspective, this story illustrates both the importance and the challenge of checks and balances in a governing system. For as long as mankind has been trying to govern itself, we have struggled to find the best balance for the allocation of legal authority. This balance is crucial, as properly vested authority promotes healthy order (Rom. 13:1-7), but the human inclination is to abuse unchecked power (Jer. 17:9).
While the American republic is still quite young when compared against the backdrop of human civilization, we owe a tremendous debt to our Founders for the system of checks and balances they enshrined in our governing system, most notably through the three branches—legislative, executive, and judicial—established by Articles I, II, and III of the U.S. Constitution. The tension created by this structure feels both cumbersome and contentious at times, and no system of men is perfect, but it has shown itself far more durable and accountable than most. We should be grateful for the thoughtful accountability it provides, and it warrants our sincere defense against efforts to dismantle or weaken it.
As for the debate and protests playing out in Israel, we should pray for both peace and justice to prevail. There are no easy answers for how to best establish a governing system from scratch, and it is even more difficult to wisely alter an entrenched governing system. We should pray for our brothers and sisters as they grapple with this important debate, and we should encourage them to humbly seek the welfare of their nation over any partisan ambition (Jer. 29:7).
---
U.S.
A Change in Ethics
As Israel grapples with how to best ensure checks and balance in its governing system, two branches of the U.S. government are engaged in a similar—albeit lower profile—debate. The U.S. Senate Judiciary Committee narrowly approved a bill that would statutorily require the U.S. Supreme Court to adopt a more specific code of conduct. The bill would still need to pass both the full U.S. Senate and the U.S. House before it could be signed into law by the President. Even if enacted, however, it is unclear if the Court would heed the directive from its co-equal legislative branch.
Analysis and eternal perspective: A uniform code of conduct sounds like—and may actually be—a good idea. But as we observed in the ongoing debate in Israel, it is perhaps even more important to consider how decision-making authority is structured and divided. The U.S. Constitution establishes three co-equal branches of government, each with its own Article to outline that authority. Article I (legislative branch) and Article III (judicial branch) are particularly relevant for this story.
​Article I, Sec. 5, Clause 2 gives Congress the ability to set its own rules. Neither the executive branch or the judicial branch can override this authority, and Congress would certainly guard jealously against infringement.
​Article III governs the judicial branch and establishes the U.S. Supreme Court, while giving Congress the authority to establish inferior courts. It does not, however, give Congress the authority to dictate the operations of the U.S. Supreme Court.
Given this background, it seems very uncertain the U.S. Supreme Court would—or should—heed any directive from Congress about its operations, as the separation of powers in the U.S. Constitution appears to deny Congress that function. Even so, the Court remains accountable to the citizens, and its reputation and ability to function will depend on it properly stewarding its authority.
"Now it is required that those who have been given a trust must prove faithful" (1 Cor. 4:2).
---
The Beautiful
Light Changes Everything
The light of God's Word changes our perspective, enhances our awareness of the beauty of His creation, and changes our very being.
"For you were once darkness, but now you are light in the Lord. Live as children of light" (Eph. 5:8).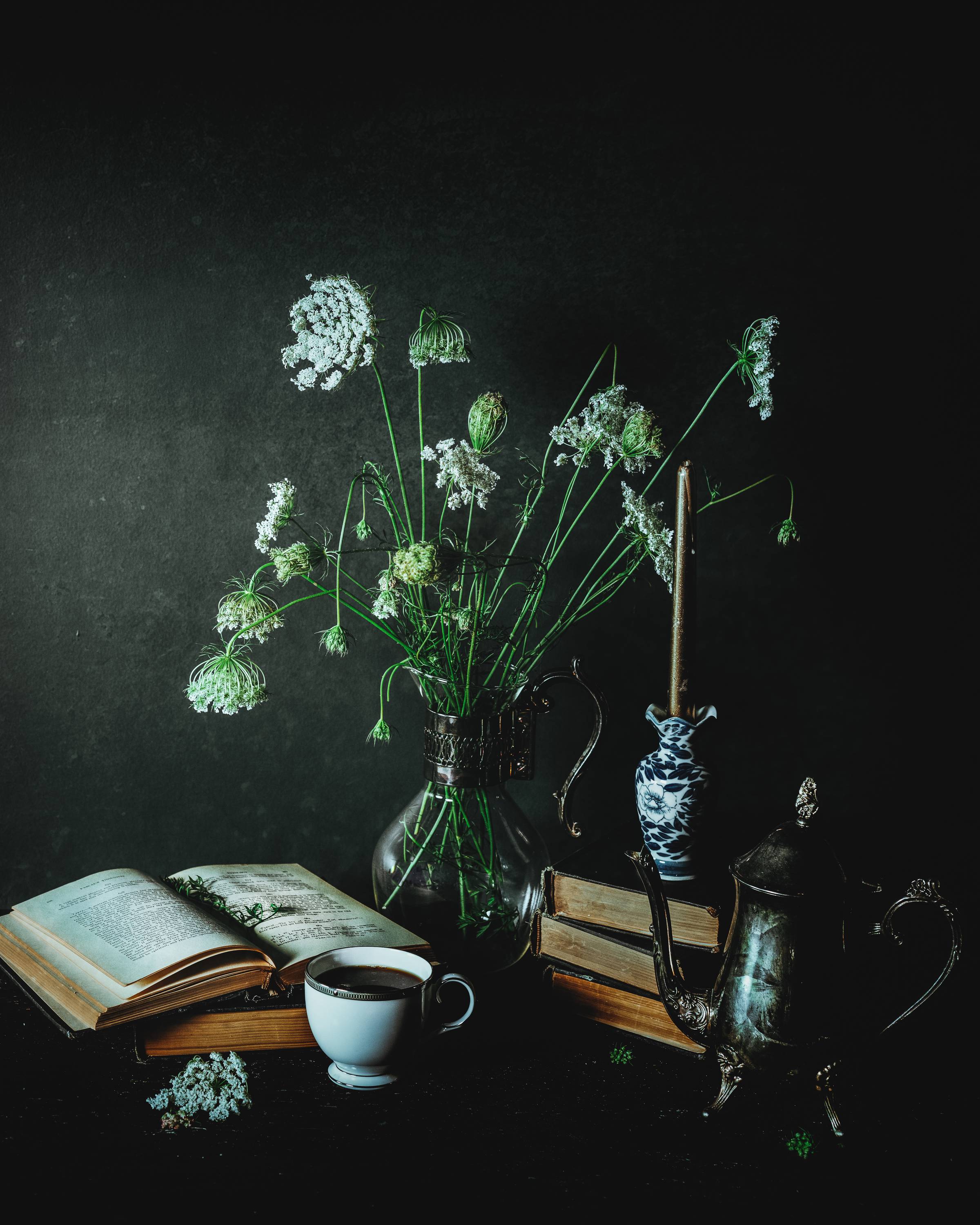 ---
If you haven't already subscribed to The Equipped broadcast, check it out on Faith Radio or wherever you get your podcasts! Let's be His hands and feet this week!
Share with friends, get fun rewards!
Invite your friends to try out The Equipped by using this unique-to-you referral link, and earn fun rewards when they subscribe!
PS: You have referred [RH_TOTREF GOES HERE] people so far
See how many referrals you have